Very good and patient
"Hi, this is John Lucas with JC Lucas photography in Louisville, CO. I use Trisha for help with Facebook, she's with 1on1 Business. She did a great job helping me. I'm a little computer challenged, and she was very good and patient. I would definitely recommend Trisha and 1on1 Business. http://www.jandglucasphotography.com"
JC Lucas, Louisville, CO
They've Been Awesome!
"Hi, I'm Farra Cleveland of Mulligan's Pub and Sports Club here in Fort Collins, Colorado. And I'm doing this to tell you guys that I've been working with 1on1 Business for the past 6 months; they have been awesome! They have actually updated our website, they've helped us figure out what's working and what's not with all of our new marketing strategies, and they've basically bent over backwards to help us out with anything I come up with. So, thank you, everyone at 1on1 Business; we really appreciate your help."
Farra Cleveland, Fort Collins Co
They Do Great Work!
"We saw an ad in the paper. Which brought our attention to 1on1 Business, calling the business a very positive response from the folks at 1on1. After doing preliminary investigations, I decided to call 1on1. I was referred to a lady named Trisha and I have been working with Trisha ever since. She has been wonderful, she is very knowledgeable, their (the company's) response time is terrific, their cost is extremely reasonable, and they do great work!"
Frank Golinski, Denver, CO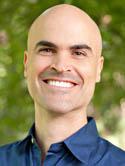 I have received outstanding work from Dave and his team at 1on1.
"I have received outstanding work from Dave and his team at 1on1. I was deeply impressed how available Dave was whenever I needed him, and how resourceful he was in every situation. It was like having direct access to the President, CEO, and developer.... Oh, wait! He IS all those things. I will continue to work with 1on1."
Simon Dove, Fort Collins, CO
It is increasingly difficult to find people you can trust in the business world, Dave is one of those individuals.
"Dave has always been thorough with his work. He has a great personality that interacts well with others. He is the ONLY technician that has worked on our computers that I truly trus and will allow in our facility to work on our computer system without immediate supervision. He works in a swift manner so as not to make me feel like I am spending money on his time unnecessarily."
Michelle Ribeau, Santa Rosa, CA
I am truly grateful to have found 1 on 1 Business!
"1 on 1 Business is a no-brainer for anyone struggling with getting WordPress to the professional level you want. Their Standard Web Package pays for itself within a year since it includes Hosting, Email Marketing, Membership Site & Facebook Tabs. And even more I LOVE the fact I still have control of my site to make edits on the fly. Their Customer Service is amazing - no problem goes unsolved & they really have taken the time to understand MY business. Within 3 weeks I had AtHomeWeightLossCamp.com up & running - & at a standard that I could never have achieved on my own. I am truly grateful to have found 1 on 1 Business!"
Colleen Joyce Pontes, Fort Collins, CO

Exceeded Expectations!
"Hi This is Tom Sheffield from the Radio Colorado Network KRCN 1060 THE BIZ. When we were looking to improve our internet presence, it became clear that we needed a state of the art website, and we realized we couldn't do the work ourselves. We needed to partner with the best in the industry, so we turned to the professionals and 1on1 Business, located in Loveland, and let me tell you, they exceeded all of our expectations in regards to design content, administration, and, ultimately, the customer experience. 1on1 Business, located in Loveland, is truly ahead of the rest of the pack when it comes to web design and hosting. If you're looking to improve an existing website, or maybe even become part of the web community, look to 1on1business.com, located in Loveland. Dave and his professional team will make sure that your expectations are met and exceeded, and that you have what you need to make a difference in business, on the internet and within the community. Visit krcn1060.com and check out the job that they did for us. It was amazing! Dave, Paige, Brittany, all of you up there at 1on1 Business –thank you very much, and I look forward to a very long relationship, both business-wise and as community members. Thank you."
Tom Sheffield, KRCN 1060
Best money I've spent in a long time!
"Hi, my name is Ben Mahrle. I'm the managing brokers of Mountain States Business Brokers here in Fort Collins, and we just recently had a marketing analysis done by 1on1 Business, and I'll tell ya', that was the best money I've spent in a long time. There were things that I thought I knew about my business that I found out weren't quite what I knew. I also threw some things in there just to see if they were on track, and they were. They found things that I didn't tell them Bout my business. The ideas that came out of it were amazing, and we just had it done. We haven't gotten to the implementation stage, but we are excited on what we might be able to get out of this, and we are looking forward to working with them on implementation. "
Ben Mahrle, Colorado

1on1 Business is remarkable!
"1on1 Business is remarkable! The speed of which they moved my website and had it up and operating better than the previous hosting site was efficient beyond words. This kind of workmanship is rare to find these days in a company. They are friendly and worked as a team. During my time using them for hosting and managing the company website, they have been there for me consistently. They offer ideas and opportunities that no other web hosting business has. The sincere interest 1on1 Business shows for each individual website successes is extraordinary... Keep it up! http://www.tucanshare.com"
Mardell Hill, Longmont CO
Dave is also a great collaborator - he'll take others suggestions and turn them into solutions.
"Hey, it's Rich Bradfield from Nova Monda Cacao and Chocolate, and I just want to give my highest endorsement to 1on1 Business. It's a real pleasure working with Dave and his team. They're responsive, they answer the phone, they're cost effective, and they know so many tricks with marketing. I tell you, I known a number of marketers, I've studied marketing for many, many years. These guys have great ideas, they know how to execute, and when you have an Idea, they are quick to work with you to implement it in a very effective way on the web. And I just can't tell you how much I think you should consider working with 1on1 Business. This is Rich Bradfield from Nova Monda Cacao and Chocolate. Have a great day."
Rich Bradfield, Lafayette, CO
The 1on1 Business team has been extremely helpful!
"Hi There, I'm Neil Butterfield From Minerallife. I've been working with the 1on1 Business Team now for a couple of years, and I can honestly say that my experience with them has been nothing but positive. I've really enjoyed my experience with them and I've mentioned this to those guys up there, and I'll say it again. You know, I really feel that they're part of my team. They don't feel like a separate entity that I'm working with or a separate company. I feel so integrated with them that they almost feel like my employees. They're always available when I have a problem, and that problem can extend from anything; from having issues with my server or my computer or my phone system. To uploading new images or doing something on my website. So anything that I can think of, and pretty much over the time we've worked together I've called them for some weird stuff, and they're always there to help; they're always answering the phone very quickly, and if they don't have an answer straight away they get back to me very quickly. So again, they just feel like part of my team. I've really enjoyed my experience with them and I highly recommend them."
Neil Butterfield, Colorado Springs, CO

You certainly have a knack for selecting good people.
"I cannot thank you enough for your assistance last weekend. It would not have happened without your diligent hard work. I appreciate you scheduling Aaron and Angeline. They both are extremely caring individuals. You certainly have a knack for selecting good people. You have wisdom beyond your age and integrity that is seldom seen these days. http://www.idealspine.com"
Al Ueda D.C., San Francisco, CA
Everything 1on1 Business has done for me has been 1st rate!
"I'm Steve Frailey, from Hawaiian Health Ohana. I've been working for about three years with 1on1 Business and David Kramer. I met him a little over three years ago at another trade show, and he was working for another company in the booth next door. And I kept seeing what he was doing on the computer, tracking things what's been going on. So I ended up talking to the owner of that company and he had nothing but praises for what he, David, had done for their company; taking him from $500 a month to $50,000 a month. So we went to dinner with him, he showed me a lot of the things that he did, I was very, very impressed with the broad based things that they offered to do. The new social media, the call center, they do a fulfillment center, building websites, landing pages. They know how to do research and track things. So I'm very, very impressed with what they've done. From my personal experience? We actually... our old website got hacked, and within 24 hours we had a whole new website up and running. Which, I was very impressed. When our website got hacked, a virus got in, and our order page closed. We were at the time building a sister site, and they were able to roll it over and get it up immediately. So I have nothing but praises to say for them, their whole staff there is very, very good. You call and they answer the phone on the first ring. They're always there to help you and I'm learning from them. The other thing I will say, their ability to research what's going on in the new social media: Twitter, Facebook; is outstanding. These things that I don't understand that they do, and they know how to get data for you on your particular product, and how to utilize that data and help enhance your website and your sales. So again I highly recommend using them. Steve Frailey, Hawaiian Health Ohana. Aloha."
Steve Frailey, Kauai, HI
More business than we can take care of!
"Hi, I'm Tim Washburn, owner of Computer Doctors in Fort Collins, Co. Ever since Steve and his team at 1on1 Business took over our SEO and our website we've been getting more business than we can hardly take care of. So thank you Steve, Thank you 1on1 Business."
Tim Washburn, Fort Collins Co

[They] stayed with me until it worked perfectly
"Dave put together a payment link and receipt system for us when we began using authorize.net. I was utterly confused at most of the required steps, but Dave patiently walked me through each issue and stayed with me until it worked perfectly. I highly recommend him to anyone needing web or programming work done."
Julia Huitt, Denver Colorado

I believe I went from #45 to #2 in one day in the search engines. It was unbelievable
"My practice was down 30% and one of my competitors just went out of business that week. It was critical that my business appear on the first page of the search. I believe I went from #45 to #2 in one day in the search engines. It was unbelievable - and we had just made a few changes. I can't wait to see the potential when we really dive into it."
Lisa Carlet, Fort Collins, CO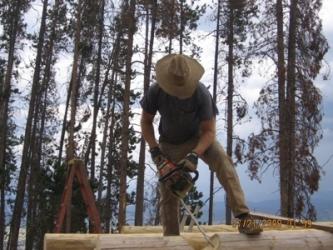 You do what you say.
"From initially talking to Dave, he was really patient in helping us build up the site initially. Then Trish, Brittany and Josh, and now Adam and Rob...we have really appreciated all the help. You do what you say. And you do it for an affordable rate. We are already seeing results from your efforts."
Skip Byers, www.loghomemaintenanceandsupply.com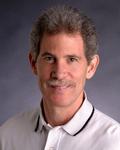 Dave has always done a great job maintaining our website
"Dave has always done a great job maintaining our website and keeping us W3C compliant."
Gregg Carb, San Francisco, CA

We were looking for expertise and you had it!
"Even on a business trip; working late hours in the morning, getting some stuff working for us. Plus we were looking for expertise and you had it. We had been down the road with a couple other guys who really fell through the cracks on that one, they ended up causing us more harm than they did good. So it was good for us to run into you.

The rate that you charge is, you know, very competitive. The other guys who we hooked up with who, you know, some of them charge more and some of them charge less. Well, the ones that charge less, we got what we paid for which was nothing.

The guys that charge more we learned a lesson there too and that is: Sometimes they get into this little niche, you know, where they have done something that's specialized for one specialized client and realize that they can charge that, but it's for that type of a client - which we're not. You know, we are the run of the mill, transaction, everyday transaction type of client. So we have learned that too, and that is that the pricing can be a gotcha, but with you it was not. It was perfect. It was right in there were we not only could afford it, but also where what we got from you was better than the guys who, like I say we had tried at different pricing levels and got nothing from.

You know, when I am out looking for consulting and contract help, there's always that line there of people who have designed websites, sometimes even using website tools in a box and yet they will put down that they know PHP and ASP and all that kind of stuff - when in fact they are somebody who learned how to design something but never really - know functionality when it comes down to transactions and doing API calls and everything has to do with transactional databases and so on and so forth and obviously that's where you shined and the other people fell through.

You definitley did a great job for us and we look forward to doing more in the future!"
Howard Weisberg, Texas
A partner long into the future.
"I'm Tracy Mix with Jet renew, and I've been working with 1 on 1 Business for about the last 6 months. I've enjoyed everything about my time with them, they return phone calls, I've been referring them to everyone that I know. Especially people who are starting a new business. I think the best asset that they offer is just the multitude of services. So for a small business owner, someone who's used to switching hats on the hour, it's great to have a parter that I can look to and ask them to do just about everything for me. And, it's done well, it's done the first time, it's done exactly the way I've asked it be done, and they'll be a partner long into the future. And I'll certainly continue to refer them to everyone that I know that's starting a new business."
Tracy Mix, Fort Collins, CO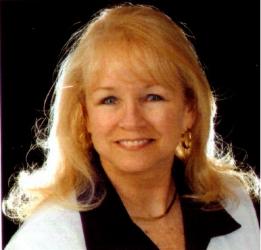 I would recommend them highly to anyone
"Hi, my name is Dr. Jinger Kellams. I am the owner of Kellams Health Center. I started working with Steve and his staff at 1on1 Business about a month ago and I had them do some calls for me and do a follow up procedure and I have been nothing but thrilled with their performance and the results that I got from them. I would recommend them highly to anyone."
Jinger Kellams, Fort Collins, CO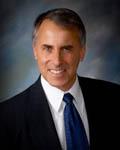 These guys totally blew me away!
"I hired Dave and 1on1 to build my website expecting the usual back and forth and weeks to go by before having something I could actually use. Well, these guys totally blew me away! As promised, within 2 hours I actually had a usable website and everything I asked for was delivered. I now have a professional looking site that I am proud to have clients visit and a responsive company to work with when changes are needed. All at an amazing price! Thanks Dave, Trisha, Paige and staff."
David Goldberg, Loveland, CO
They definitely know what they're doing when it comes to service
"Hi, I'm Jerry with Colorado Carpet Care. I have tried many different web design companies and have not had much luck. I finally have Trish with 1on1 Business and they did right. My content and everything is excellent, my website is great and ready to go. I recommend them highly, and they definitely know what they're doing when it comes to service."
Jerry, Denver Co